First off, what is glam?
Glam is a music and fashion trend that came about in the United Kingdom in the 1970s. Artists who paved the way for glam rock were David Bowie, T. Rex, and Gary Glitter. Today, glam has morphed into other genres, passing through the generations through musicians like Prince, Madonna, and even contemporary indie acts like Diamond Rings and Robyn.
Fine, cool. Whatever. What do I wear?
Glitter. Big hair. Makeup. Shiny clothes. Platform shoes. Just be as fantastic as you can. If you have the best costume, you can even win tickets! Here is some inspiration for you: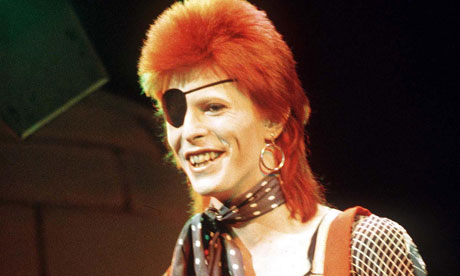 What tickets can I win?
Animal Collective 9/27 @ House of Blues
Sondre Lerche 9/27 @ Dada
Hood Internet 9/30 @ Dada
Stepdad | Terror Pigeon Dance Revolt @ Dada
Lord Huron 10/2 @ Dan's Silverleaf
Menomena 10/2 @ Granada Theater
Dinosaur Jr. 10/6 @ The Prophet Bar
On top of that, there will also be free pizza and drinks!
Any other way I can prepare?
DANCE, MY FRIEND.